Magic Hair Bun Maker
by Roziaro
60% OFF HOLIDAY SALE!
Get the perfect hair bun with our Magic Hair Bun Maker!
Saves a huge amount of time
Enjoy a perfect hair bun every time
Available in different colors

Easy and quick magic bun maker - create a bun in seconds

Synthetic hair material - offering you a natural look

Make your bun stays for all day long

Classy and elegant looking - Perfect for fancy events, wedding, or in general

Comfortable to use - no pins and no hair spray required, no longer get headache from too tight buns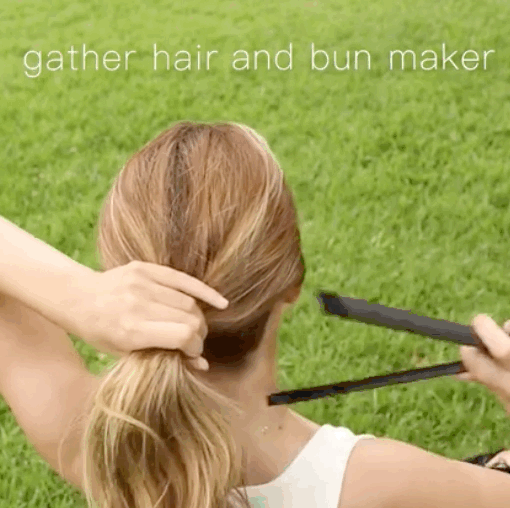 How to make a bun fast? 

Daily bun
Step 1: In top layer of hair, spread hair between the magic hair set, then roll hair up. 
Step 2: Bend ends down until they meet. 
Step 3: Grasp bottom layer of hair into a pony tail, twist hair slightly to keep it tightly gathered. 
Step4: Place gathered hair inside bun by wrapping ends of bun around pony tail.
European bun
Step 1: Open magic hair set and place at neck. Arrange hair across magic hair set, the pull down to bottom of hair. 
Step 2: Hold both ends of the magic hair set and roll hair up until they meet. Slide hair to cover ends.
Tips: 
Choose the color of hair styling disk that match your hair color the closest or just similar
Note: 
If you have a longer and thicker hair, two bun maker are more appropriate
Product Information 
Item: Hair accessories bun maker
Material: Synthetic hair
Product size: 8.27 x 0.98inches
Grab yours while stock lasts!
Item Type: Headwear
Length: 21 CM
FEATURED ON BUZZFEED: http://bzfd.it/2jIhODo